Magic Of Clothes is an independent reader-supported blog. We may earn commissions from every qualifying purchase made through our links, at no additional cost to you.
Buying headwear is complicated. If you don't know much about fashion and style, it is entirely possible that you end up getting something that makes you look absolutely ridiculous.
And nowhere is this phenomenon seen more than baseball caps.
In my opinion, if you are interested in hats and caps, the first piece that you should buy should be a monochrome suede cap. This piece will be versatile and would go with most of your outfits.
But the problem with suede caps is that the quality differs widely.
Therefore, to help you find a great suede cap, I decided to make a list of caps that I have personally bought and loved. All of these are available on Amazon.
In this list, you will find baseball caps, cowboy hats, and caps straight out of Peaky Blinders!
Without further ado, it's time to start the list.
Top 5 Suede Hats In The Market
Here are the top 5 suede hats among the dozens I tried; ranked in the order of how good they are:
---
If you are into vintage style, or are in general tired of baseball caps, then Stetson is probably *the* brand for you.
This hat has been made from pigskin and feels very soft to the touch. The lining (not visible) is cotton and has the Stetson logo on it.
If you don't know, Stetson is a German brand that has long been the benchmark of quality for "old-timey" hats.
And the thing I really love about this hat is that it is water-repellant, which means I can wear it outside when it's raining too.
This was a surprise for me because suede and water don't really go well together, but this hat manages to break the norm.
Stetsons generally fit a little small, so I would recommend that you order a hat that's one size larger than what you deem your head size.
Genuine suede leather has been used for making this cap.
Made in the United States of America.
Buckle-closure.
Dry clean only.
---
The only brand that gives you a 100% real suede baseball cap that's made in America – Emstate.
If you are looking for a high-quality real suede hat, then there's no point in reading this list further. It ain't going to get better than Emstate.
They are one size fits all, and are available in a bunch of different colors.
The craftsmanship on these is great. I bought one in 2016 and it still looks brand new today. I still get tons of compliments wearing it.
Although the label says dry clean only, I have worn this hat in the rain and the suede was completely fine.
Unless it's raining cats and dogs out there, you can wear an Emstate suede hat without worrying too much.
Made of Faux Suede.
Available in six different colors.
The head circumference is 60 cm.
The brim is curved and 2.75 inches long.
---
Ultrakey is what I recommend to people who want a baseball cap that looks like suede, but isn't really suede.
The reason for this can be twofold – Not everybody wants to spend $20-30 bucks on getting real suede, and some people avoid leather due to religious and environmental issues.
That's where Ultrakey's faux suede hats come into the picture.
They are extremely cheap, coming under $10, and look pretty great. The quality is obviously not the same when compared to higher-priced items, but it's still pretty good.
And because faux suede is made out of polyester and not real animal hide, the caps work pretty well in the rain too.
I bought the beige one, and the fit was absolutely on point.
Buckle closure.
Faux Suede on the brim (the flat portion) of the hat.
The rest of the hat has been made from cotton.
Flat-brimmed.
---
There are times where you just want something unique and exciting. Something that's not one solid color. Something that's floral.
If you too are bored of wearing regular baseball caps, it might be time for mixing things up and going for a floral hat.
This floral hat has been made from cotton, whereas the brim has been made from faux suede.
To be honest, I bought this cap just because of how cool it looked. The quality is also surprisingly good, and I can easily see this suede hat lasting 2-3 years of frequent usage.
And remember that this is a statement piece, so if you wear this on the street, heads are going to turn your way.
---
If your style is more "western" in nature, you can totally rock a cowboy hat. And if that's your vibe, I recommend that you go with the Brandslock Cowboy Aussie Outback hat.
This is a 100% suede hat, and it is made to last for a lifetime.
Like seriously, you would need to use a drill to dig up a hole in this bad boy.
But because of how strong the material and how much less "give" this hat has, be sure that you get the perfect size for your head.
These types of cowboy hats don't stretch a lot in the first place, and especially not if it's been made with tough as nails leather.
I recommend that you get this in a darker color, as that would be more versatile from a style standpoint. And these are also surprisingly light, so you can wear them across seasons.
Suede Hats Buying Guide
Suede hat vs Suede cap – Which one should you buy?
What kind of headwear you go for really comes down to your personal vibe and style.
Both hats and caps look great if they are made out of suede, and both can work equally well in improving the look of your outfit.
My general recommendation is that if you wear a lot of streetwear clothing or just casual clothing in general, suede baseball caps are going to be your best bet.
On the other hand, if your personal style is mainly button-down shirts and jeans with boots, suede hats are going to be a much better choice for you.
In short, just go for what you think looks best.
Are suede hats waterproof?
Some suede hats are waterproof and some are not. Stetson's suede hats generally do a good job of repelling water, and that's what I recommend if you are looking for waterproof headwear.
But most suede hats can generally handle a little bit of rain. Washing them is a big no-no though.
Even if your cap gets wet, it does not mean that it is the end of the world for you. There are different ways to deal with wet suede, something which we explored in this article.
How long do suede caps last?
Suede caps and hats are known to last a lifetime, provided that you are buying quality suede only. Faux suede hats last for 2-3 years depending on usage and quality.
In fact, I have a suede baseball cap that I bought from Emstate over 8 years ago, and it still looks brand new today.
The only thing that you need to ensure is that you take proper care of your hats. Remember, terrible care can ruin great hats.
When can suede caps be worn?
Suede caps can be worn all round the year, but they work best in the fall season.
They are sturdy enough to protect you from the harmful rays of the sun in the summer, and they are also thick enough to protect your head from the cold winds of the winter.
The only time that they may not be your best bet is probably extreme winter. Beanies and merino wool hats may be a better choice at that time of the year.
And I would also not recommend you to wear them if it is raining cats and dogs outside. A light drizzle is fine, but avoid them in case of a heavy downpour.
Best colors for suede hats
Suede hats generally look best in solid colors such as grey, brown, and navy. Lighter colors such as baby pink and baby blue also work really well with suede baseball caps.
I would recommend that you avoid a lot of prints and graphics. Suede doesn't really work with extravagant prints and patterns.
And if you are buying a cap (not a hat), try to avoid getting it in black. Black suede tends to get dirty really quickly, and it attracts a lot of dirt too.
Conclusion
If you are looking for the best suede caps out there, look no further than the five that I have mentioned, because they cover a wide range of prices and features.
Over the years, I have tried a lot of different suede hats, and these ones are literally the best of the best. Here's a quick rundown of the list for you.
Overall best – Stetsons.
Best for baseball caps – Emstate.
The Best pick if you are on a budget – Ultrakey.
Best cowboy hats – Brandslock.
Best if you want something different – Floral hat.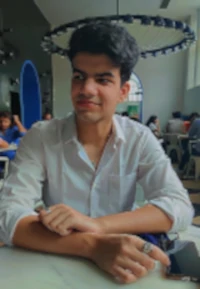 My name is Alex Higson and I am the founder of Magic Of Clothes. I have worked in the fashion industry for many years, and clothes and style are a huge part of my life.