Magic Of Clothes is an independent reader-supported blog. We may earn commissions from every qualifying purchase made through our links, at no additional cost to you.
Calvin Klein is a brand that mostly makes true-to-size garments for men and women. Their men's tees and women's dresses tend to run big, while their bras tend to run small.
It is my favorite when shopping for sweatshirts and underwear. Even my girlfriend is a big fan of the brand and likes to stock their products before they are sold.
When it comes to judging the sizing pattern of Calvin Klein, things get complicated.
In this article, I will go over the multiple sizing issues at this brand, and how to figure out which size to get when ordering from them online.
How do Calvin Klein Clothes Fit?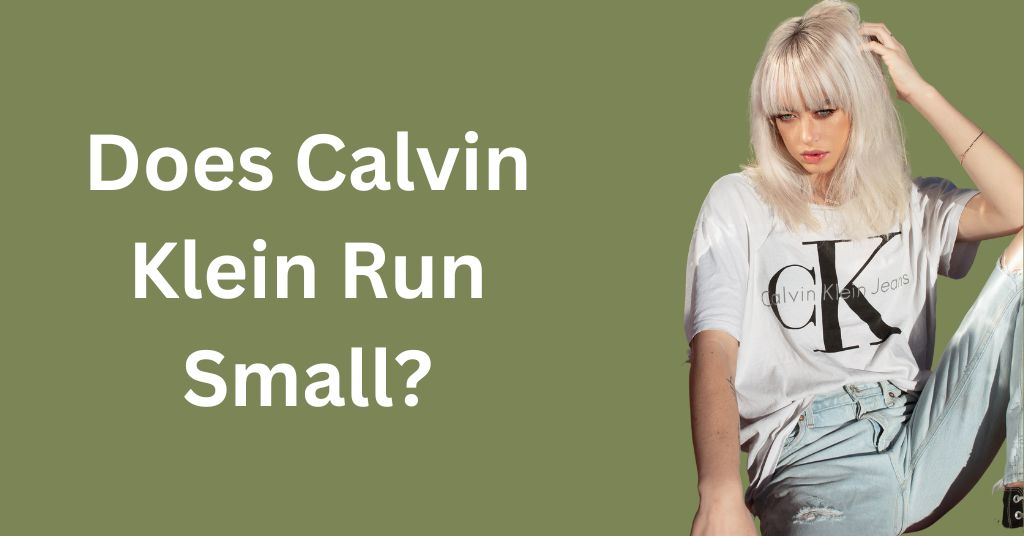 Calvin Klein has true-to-size tees, shoes, tops, pants, and hoodies. However, there are specific sizing problems with their women's dresses and bras, along with their men's tees which tend to run too big.
So what should you do? 🤔
Here's what I recommend. Take a look at the official size chart on the Calvin Klein website. If you are purchasing hoodies, pants, or shoes, just follow the chart as is. If you are buying tops or dresses, then you would need to size down.
Most of my friends who have purchased dresses from Calvin Klein have constantly received oversized dresses even when they have ordered their regular size. They repeatedly told me to be wise and size down for apparel when I decided to buy one.
When I bought one for my girlfriend, I took their advice and went a size down for a more snug fit. The dress was delivered, and guess what? The smaller size fits perfectly well.
As far as their men's tees are concerned, they tend to be too big, even if they are not meant to be baggy. I like the overall fit of their tees but would recommend most people to size down.
One more tip 👉 Always check the sales page at Calvin Klein before making a purchase. Some discounts are only applicable through that page and not on the regular product pages.
Do Calvin Klein Bras Run Small?
Calvin Klein bras are smaller in size than regular ones, which can be a nightmare for curvy women. If you are anything above a B cup, you need to size up for the best fit.
This is not just one person's point of view. If you take a look at their customer reviews, you would see that most women find that Calvin Klein bras run smaller than other lingerie brands, such as Victoria's secret.
Going for a bra size that is smaller than your actual breast size can lead to spilling, discomfort, pain, and long-term back issues.
But the quality of Calvin Klein bras is unmatched.
Therefore, I would recommend you to purchase their bras still, but when ordering, just go a size up. This will ensure that you get the correct fit for your body type.
That way you will get the best of both worlds – the high quality fabric of Calvin Klein, and the comfort of wearing a perfectly-sized bra.
Which Calvin Klein Items Run Small?
| Calvin Klein Clothing | Sizing |
| --- | --- |
| Tees and Tops | Slightly Oversized |
| Hoodies and Sweatshirts | True to size |
| Dresses | Run big |
| Bottoms | True to size |
| Shoes | True to size |
Tees and Tops
Calvin Klein makes true-to-size women's tees and tops. However, their men's tees tend to run slightly oversized.
While most Calvin Klein users I have come across like the baggy fit-in tees, I recommend you size down if you want your tee to be snug. Remember that t-shirts tend to loosen up after use, so don't opt for a bigger size unless you plan to give it to someone else.
Hoodies and Sweatshirts
Calvin Klein follows a relaxed fit when it comes to hoodies and sweatshirts. Their sizes are loose but not enough to require sizing down in most cases.
Their women's sweatshirts tend to run big. If you want to avoid wearing baggy sweatshirts from Calvin Klien, order a smaller size. 
Dresses
Calvin Klien's dresses run big and require customers to size down. If you are petite or skinny, it is recommended to size down for the best fit.
In general, Calvin Klein dresses will be oversized on you. You can go for your average size for a loose fit; if you want to look snug, it's better to size down a bit.
Bottoms
Calvin Klein bottoms are perfectly true to size. Their bottoms have the best fit and don't require people to switch regular sizes.
On this one, you won't have to worry about any sizing issues for men or women.
Shoes
Calvin Klein shoes are predominantly true to size and don't require sizing up or down. However, if you fall between sizes, you can size up to be on the safe side.
Does Calvin Klein Make Plus Size Clothing?
Calvin Klein is a brand that has a separate line for plus-sized customers. They offer up to four sizes above the standard XL for all plus-size clothing.
Calvin Klein is one of the more conscious brands with a dedicated line for plus-size clothing. Even if some of their clothes tend to run big, they have decided to be inclusive and create a separate section for plus-sized individuals.
The brand follows a separate size chart regarding their plus-size clothes. For women, their sizes run from 0X to 4X, which measure up to 53′.5″ in chest sizes.
Final Remarks
Calvin Klein is a hit-and-miss when it comes to sizing patterns. Their tops, bottoms, hoodies, and shoes remain true to size, while their dresses and men's tees run slightly big.
When you want to order from Calvin Klien, you need to be extra careful. You can always size up for baggy fit-in clothes, but I would not recommend that since washing and wearing would make them loose over time.
When buying bras from Calvin Klein, I recommend curvy girls to size up to get the best fit. Additionally, it would help if you tried to size down when buying dresses and sweatshirts so that they don't end up being too big for you.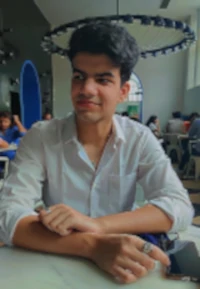 My name is Alex Higson and I am the founder of Magic Of Clothes. I have worked in the fashion industry for many years, and clothes and style are a huge part of my life.