Magic Of Clothes is an independent reader-supported blog. We may earn commissions from every qualifying purchase made through our links, at no additional cost to you.
Leather is one of the sturdiest materials when it comes to outerwear. It is tough, durable, and a quality leather jacket is probably going to last you a lifetime. But even this essential piece has one big nemesis – water.
Leather jackets are prone to water damage if not waterproofed properly. Luckily, waterproofing leather is not that difficult.
In this guide, I would provide you with a step-by-step process for waterproofing leather jackets that works every time and doesn't use expensive materials.
The Step-By-Step Process To Waterproof Leather Jackets
There's a simple four-step process that you need to follow when waterproofing your leather jackets:
1. Choose the right product
Before you start anything else, you need to be aware of which kind of waterproofing spray you need to buy. Buying the wrong waterproofing spray can cause catastrophe and may actually harm your jacket in the long run, so you need to pay attention at this point.
Here's the gist.
If you have a suede or a nubuck item, a silicone-based spray should be used for waterproofing purposes. Here's a good example of one on Amazon.
If you have a leather jacket that is made from hard leather (the smooth, buttery kind), an acrylic copolymer spray is going to be your best bet for waterproofing. Here's a great one available on Amazon.
2. Clean the jacket completely
Clean the jackets as thoroughly as possible. This will ensure proper application across the jacket, as no spot would be covered by mud or dirt.
Remember that most waterproofing sprays create an additional layer over the surface-level leather. We need to make sure that the leather surface is as clean as possible before this protective layer is created.
So, use a microfiber cloth to clean up your leather jacket. Please don't use water at this stage.
3. Condition the leather using beeswax cream
Conditioning the leather with beeswax does two things. Firstly, it moisturizes the leather before a protective additional layer is created by a waterproofing spray. Secondly, beeswax itself has some great waterproofing properties.
Some people would suggest you make the beeswax cream yourself at home. Please don't do that.
It will probably not work, and if you get the proportions wrong, you might end up harming the jacket. Instead, get a decent cream (here's one I like on Amazon) and apply it across the entire jacket.
4. Do a spot test
It's time to start spraying. But before you do that, make sure that you conduct a small spot test in a discreet location on the jacket.
A spot test would help you determine if the waterproofing spray you bought would cause discoloration or not. A quality waterproofing spray, as I mentioned above, will never cause discoloration, but it's better to be safe than sorry.
My favorite place to conduct this spot test is on the underside of the lapel of your leather jacket. It's a spot that no one sees, but it is also big enough for testing purposes.
5. Spray evenly across the jacket
Hang up your jacket and start spraying. Keep a distance of about 8-12 inches between the nozzle of your spray and the surface of the leather. Spray evenly and make sure that you get all the hard-to-reach spots.
These include the underside of the lapels, the inside of the pockets, and the belt of the jacket. Spray evenly. Two-three coats are what you should aim for.
If your jacket is lined with fur on the inside, make sure that you take proper precautions and avoid the lining.
Are Leather Jackets Waterproof?
Leather jackets by themselves aren't waterproof.
Leather is a material that is derived from animal hide. It is not manufactured synthetically or artificially. Therefore, like most other natural fibers, leather is not waterproof.
But leather is unique when compared to other natural fabrics because it does not absorb water. The strands of leather are very close to each other and do not allow the passage of water. This tight-knit nature of leather molecules also gives leather jackets the durability and longevity they are known for.
Leather jackets are water-resistant only to a certain degree. If you wear a leather jacket in the rain, it is probably going to be okay. But if you throw it in the wash or wear it in the storm, then water damage is surely bound to happen.
Can Leather Jackets Be Waterproofed?
Although leather jackets are not naturally waterproof, they can be waterproofed by artificial means. This can be done with the help of a quality waterproofing spray.
Waterproofing sprays have chemicals inside them that act as a sort of protective layer on the surface of the leather jacket. This additional layer of protection is what prevents water from damaging the leather.
Different types of leather require different kinds of waterproofing solutions. Although suede and nubuck need waterproofing the most, regular leather should also be waterproofed.
Waterproofing a leather jacket does not take a lot of time and is very beneficial in increasing the longevity of a jacket.
Do Waterproofing Sprays Damage Leather Jackets?
Waterproofing sprays do not damage leather jackets. These sprays are designed in such a way as to serve as an additional protective layer above the surface of the leather.
I should make a correction here – Quality waterproofing sprays do not damage leather jackets. If you go for a $5 waterproofing spray bought from a cheap departmental store, then you can be pretty sure that you are ruining your jacket.
But if you buy one of these products that I recommended, then you can be assured that your jacket is going to be fine.
Also, you don't need to worry about water damage when spraying your jacket with waterproofing spray – it's a myth.
Final Remarks
Waterproofing leather jackets isn't complicated at all. Here's a step-by-step procedure to help you along the way:
Choose the right waterproofing spray.
Clean the jacket completely.
Condition the leather with a waterproofing spray.
Conduct a spot test.
Complete the process by spraying evenly across the jacket.
You should waterproof your jackets every month or two. Doing so would keep them looking like a million bucks for a longer amount of time. Waterproofing is going to improve durability, longevity, and the look of your jacket.
If you are dealing with suede and nubuck, it becomes even more important to waterproof. These types of leathers are prone to extreme water damage.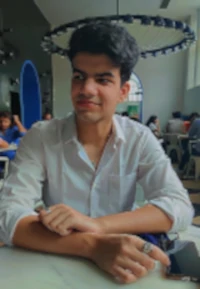 My name is Alex Higson and I am the founder of Magic Of Clothes. I have worked in the fashion industry for many years, and clothes and style are a huge part of my life.