Express is a reputable brand that makes fashionable clothing, especially for teenagers and youngsters. Their clothes are preferred by a large number of teens in the USA due to their trendy designs.
The well-known brand has been in the market for over 40 years.
All clothes from Express follow the latest fashion trends. Their clothing manages to provide decent quality products at very affordable prices.
Both men and women will find something for themselves from the brand. Their clothing styles are varied so you can wear them as party wear or casual wear, depending on your style preference.
To learn about the brand and its business practices, read on. I will discuss Express clothing in detail so you can decide if it's worth investing in its products.
Does Express Make Good Quality Clothing?
Express clothing is of decent quality, and their fabric varies greatly. The brand mainly uses cotton, viscose, polyester, and rayon to make its clothing.
Let me get straight to the point and say Express clothing is perfect for the price range.
The brand sources its clothing from various countries, including China, Bangladesh, and India. It needs to be precisely specified where the brand sources its products, but its websites note that it's from more than one country.
Quick Tip
Sometimes the Express website shows discounts on products only after going through the clearance section and not if you directly go to the product page. Thus, make sure that you always check for your product in the sale section on the Express website.
Since their clothing is not made in the West, one would assume that their quality would be worse than made-in-USA brands, but that has not been my experience at all.
By shifting manufacturing to Asia, Express has managed to make above-average clothing at below-average prices.
Is Express A Luxury Brand?
Express is a designer brand that makes trendy clothing. They aim to follow the latest style trends and design clothes accordingly.
Express is not considered a luxury clothing brand.
They are known for producing fashion-forward, on-trend clothing at more affordable prices.
The materials and quality of their clothing is generally considered to be good, but not at the level of luxury brands. Express does not have the prestige or history of luxury brands such as Louis Vuitton, Gucci, or Prada.
Why is Express Clothing so affordable?
Express jackets are sourced from Eastern countries like Bangladesh and China. Therefore, their clothes are more affordable since they spend less on labor.
When understanding brands' pricing systems, one must consider many factors.
The brand has limited outlets and only sells online in Canada. They don't spend a lot of money on advertising which saves money and keeps down cost prices.
Additionally, the brand uses decent quality fabrics and likes to produce clothes where labor costs are less, which allows them to maintain low prices.
Are Express Clothes Value For Money?
Express clothing is valuable because it is affordable and has a good clothing collection. Their prices justify the quality of the products.
Their clothing is suitable for different kinds of people and events. However, don't expect their clothes to be something other than Gucci quality because, to put it simply, they are not.
A good number of their clothes are made from high-quality fabrics. You need to read the product details carefully before you place an order.
Overall, their t-shirts and trousers can be of good quality, and some dresses are made from cotton. If you pick the products carefully, you can get good-quality clothes for a steal.
Is Express A Sustainable Brand?
Express is an ethical brand and strives to source its products by following proper industrial standards. They follow strict labor laws and have taken steps to combat malpractices in the fashion industry.
The brand sources its products from Eastern countries and has established specific policies to control labor exploitation. They double-check their sourcing companies to ensure all clothes are ethically made and distributed correctly.
Some of the other ways in which Express ensures ethical sourcing of products are as follows:
Express conducts surprise audits for sourcing companies in high-risk areas for human trafficking.
They make sure the supplier is not involved with practices of slavery and child labor.
They only work with suppliers who pay adequate wages to their employees in compliance with their country's labor laws.
Final Remarks
Express clothing is quite famous among young people, and for a good reason. Their clothes are super affordable and high fashion.
Frankly said, their clothes can easily compete with other brands like Zara and H&M. I feel they are pretty good for people who don't want to spend too much money on luxury brands but still want to look fashionable.
They follow ethical sourcing policies to avoid exploitation and conflicts, which is excellent.
Here's a quick recap of what I've been discussing here.
Express is an ethical brand that makes fashionable clothes for people in America. They follow the latest styles, offer low prices, and have become one of the top-selling clothing brands in the USA.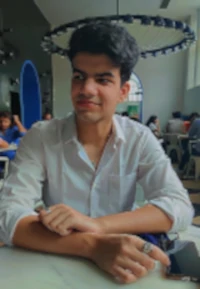 My name is Alex Higson and I am the founder of Magic Of Clothes. I have worked in the fashion industry for many years, and clothes and style are a huge part of my life.