Magic Of Clothes is an independent reader-supported blog. We may earn commissions from every qualifying purchase made through our links, at no additional cost to you.
It's been established by now that merino wool is a wardrobe essential. Whether you have it in the form of a turtleneck sweater, an overcoat, or something even wilder.
Even if you are into knitting, merino wool is an essential fabric that you need to increase the repertoire of your skills. But despite the many benefits of merino wool, there isn't a single resource that is talking about its prices in a comprehensive manner.
You see, if you are a beginner in the wool world, it is very easy for sellers to overcharge you and make you spend tons of money in the name of "high-quality merino wool". And I want to prevent you from wasting your money in such a scam.
Therefore, I have decided to compile a resource that shows the average prices for all merino wool pieces, in three separate qualities of low, average, and premium. Here's all that information in a nice little table for you to use.
Prices Of Different Merino Wool Items
| | | | |
| --- | --- | --- | --- |
| Item | Price on the lower end | Average price | Price on the higher end |
| Merino Wool (Ball of Yarn) | $10 | $25 | $40 |
| Merino Wool Socks | $15 | $20 | $40 |
| Merino Wool Sweater | $35 | $60 | $120 |
| Merino Wool Shirt | $30 | $50 | $80 |
| Merino Wool Base Layer | $40 | $60 | $100 |
| Merino Wool Underwear | $25 | $50 | $75 |
| Merino Wool Hat | $15 | $25 | $40 |
Prices table of merino wool.
By taking a look at this table, you can easily figure out how much you should pay for merino wool.
I have divided the prices into three categories. And remember, you get what you pay for when it comes to merino wool. So most of the time (but not always), a higher price tag is going to mean higher quality.
Depending upon your budget and the quality that you desire, you can easily figure out how much it would cost you to buy some merino wool items.
NOTE: You should never pay less than what is mentioned in the "price on the lower end" category, because then what are you buying is probably not real merino. Similarly, you should never pay more than what is mentioned in the "price on the higher end" category, as that means that the product is probably overpriced.
Where to buy cheap merino wool?
There are a bunch of different places where you can buy merino wool and merino wool clothes for pretty cheap prices. Especially during sale season, these brands tend to offer great quality at dirt cheap rates.
Most big brands (think Icebreaker and Smartwool) tend to have a sale after the end of the winter season to clear their stocks. If you shop during these sales, you can get quality merino wool sweaters for 50% less than the selling price.
Add to that the quality of these brands makes problems like pilling not existent.
Then there are also some other brands that tend to offer merino wool clothing at cut-throat prices. Here's four of my favorite places to buy merino wool for cheap:
Moosejaw is an online retailer that specializes in outerwear. It is a trustable brand that provides great quality at great prices. In fact, I would recommend that you check their website as often as possible because their merino wool products keep going on sale every now and then.
REI is another great place to check out if you want quality merino wool clothes without breaking the bank. Although their women's collection is not that great in my opinion, I have found a lot of great pieces in the men's section over the years.
Steep and Cheap is probably my favorite of the entire lot that I have mentioned here. I personally have had the best experience ordering from them. Their products go on sale less often but when they do, the discounts are HUGE. So if you are not in a hurry, I would recommend you to wait until a sale comes by to get your favorite merino wool piece.
I have a love-hate relationship with Overstock. There was a time when their collection was probably the most extensive one in the merino wool category, but over the years, they have severely limited their offerings. But the products are pretty cheap, so that's a positive.
There are also some other websites like Gearscan that people seem to love, but since I haven't bought anything from them (yet), I can't really recommend other brands to you.
Is merino wool expensive?
Merino wool is quite costly when you purchase it, but over time, clothes made from this fabric prove to be quite inexpensive.
Not sure what I mean? Let me break it down for you.
I have covered this topic in detail in my article about why merino wool is expensive, but here's an excerpt.
Let's say that you buy a high-quality merino wool sweater for $100. Now, you wear this sweater for five years. And this is an estimate on the lower end, merino wool garments can last much longer than that.
And let's say that you wear this sweater 9 months of the year (merino can also be worn in the summer); once a week. That means you would wear this particular sweater over 180 times! That is a per-wear cost of around $0.50!
Through this example, I just wanted to tell you that merino wool garments aren't that expensive once you think about the per-wear cost. In most cases, they come out to be cheaper than other materials due to their durability and longevity.
And given the fact that it can also be worn in summer, buying a merino wool sweater is almost a no-brainer at this point.
Final Remarks
Here are the prices of different merino wool items:
Merino wool shirts can cost anywhere from $30-80. On average, they cost around $50.
Merino wool sweaters can cost anywhere from $35-120. On average, they cost around $60.
Merino wool socks can cost anywhere from $15-40. On average, they cost around $20.
Merino wool hats can cost anywhere from $15-40. On average, they cost around $25.
Merino wool base layers can cost anywhere from $40-100. On average, they cost around $60.
Merino wool underwear can cost anywhere from $25-70. On average, it costs around $50.
A ball of merino wool yarn costs around $10 on the lower end, $40 on the higher end, and $25 on average.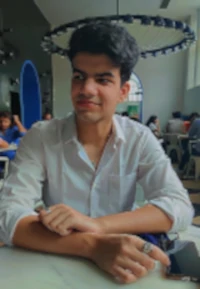 My name is Alex Higson and I am the founder of Magic Of Clothes. I have worked in the fashion industry for many years, and clothes and style are a huge part of my life.