Magic Of Clothes is an independent reader-supported blog. We may earn commissions from every qualifying purchase made through our links, at no additional cost to you.
When it comes to finding the perfect fit for your Reebok shoes and apparel, understanding sizing can be crucial. With Reebok being a popular brand amongst fitness enthusiasts and fashion-forward individuals, it's important to ensure maximum comfort and performance in their products. I'm going to introduce you to the basics of Reebok sizing, so you can make informed decisions when shopping for your next pair of shoes or workout clothes.
Key Takeaways
Familiarity with Reebok sizing is essential for the utmost comfort and performance.
Consulting the Reebok size chart is crucial before making a purchase.
Precise foot measurements are key, especially since Reebok shoes could differ by 0.5 to 1.5 US sizes compared to other brands.
Understanding Reebok Sizing
Reebok's shoes run 0.5 to 1.5 US sizes larger compared to other brands, but their clothing is true to size.
While brands such as Nike are criticized for running small, Reebok suffers from the opposite case. Most of their shoes run half size big compared to other brands.
This can result in confusion, especially if you are buying your shoes online.
So here's what I recommend. Take a look at the official size chart on the Reebok US website, and compare your measurements with it. Follow the size chart, but if you are in-between sizes, go one size down.
This will ensure that your feet are always comfortable, whether you are going for running or just getting some groceries.
But what about Reebok clothing?
One good thing about Reebok is that their clothes never shrink after any number of washes, so there's no need to worry about buying clothes a size bigger to make up for any shrinkage. What you do need to worry about is the fit you want.
Most Reebok clothes fit true to size, so comfort plays a significant role when deciding which size to go for.
I recommend you check out the clothing size charts on Reebok's website. Now, all you need to do is follow the size chart, and you will end up with the perfect fit.
Reebok sizing may slightly vary from other brands' sizing, so it's essential to understand to pay attention to the size charts.
Quick Tip 👉 If you sign up on Reebok's sales page, you get 15% off on your order 🤑, which can make your purchase slightly more affordable.
Reebok Shoe Size Charts
Men's Size Chart
The Men's Reebok Size Chart will guide you in selecting the best shoe size for your feet. Remember that Reebok shoes might be 0.5 to 1.5 US sizes larger compared to other brands, so it's essential to measure your feet accurately. Here's a simplified size chart to help you:
| US Size | EU Size | UK Size | CM |
| --- | --- | --- | --- |
| 7 | 40 | 6 | 25 |
| 7.5 | 40.5 | 6.5 | 25.5 |
| 8 | 41 | 7 | 26 |
| 8.5 | 42 | 7.5 | 26.5 |
| 9 | 42.5 | 8 | 27 |
| 9.5 | 43 | 8.5 | 27.5 |
| 10 | 44 | 9 | 28 |
Women's Size Chart
Choosing the right size for Women's Reebok shoes is equally important. Follow the size chart below as a reference, keeping in mind that Reebok shoes can also be larger than other shoe brands for women:
| US Size | EU Size | UK Size | CM |
| --- | --- | --- | --- |
| 5 | 35 | 2.5 | 22.5 |
| 5.5 | 35.5 | 3 | 23 |
| 6 | 36 | 3.5 | 23.5 |
| 6.5 | 37 | 4 | 24 |
| 7 | 37.5 | 4.5 | 24.5 |
| 7.5 | 38 | 5 | 25 |
| 8 | 38.5 | 5.5 | 25.5 |
Remember, knowing your proper shoe size ensures comfort and optimal performance. So, invest some time in finding a precise fit when buying your next pair of Reebok shoes.
How to Choose the Right Fit
Reebok is a popular sportswear brand that offers comfortable and stylish athletic gear for users of different body types and preferences.
Different Types of Fits
In general, Reebok items are true to your usual size. However, personal preferences for fit can vary when it comes to sportswear items like t-shirts, sweatshirts, or tracksuits. Here's a brief guide on how to approach the different types of fits:
Standard Fit: If you're someone who prefers a fairly neutral fit without feeling too tight or too loose, then sticking to your usual size should work well for you.
Loose Fit: For those who prefer more relaxed, loose-fitting sportswear, I recommend going a size up. This will ensure that your clothes don't feel restrictive and provide you with ample freedom of movement during your workouts or casual wear.
Fitted Fit: If you desire a more snug, form-fitting option, it's best to go a size down. This can provide a feeling of tightness and support, which some individuals prefer during their training sessions or athletic activities.
Common Reebok Sizing Issues and Solutions
I've encountered a few common issues when it comes to Reebok sizing. One issue is that some Reebok shoes can sometimes be 0.5 to 1.5 US sizes larger compared to the average among other shoe brands.
To solve this problem, I recommend using a Reebok size guide, which can help you find your correct shoe size for both men and women. Also, it's useful to familiarize yourself with the sizing of different Reebok models as some might vary slightly. For example, their classic sportswear, like the Reebok Classics, might fit differently compared to their running shoes or CrossFit shoes.
Another issue that I've come across is the variation in sizing between Reebok and other popular shoe brands, such as Nike and Adidas. To tackle this issue, I recommend referring to brand-specific sizing guides and even looking for comparisons between the sizing of Reebok and other brands. The RunRepeat website offers a comparison between Reebok, Nike, and other shoe brand sizing, which can be quite helpful.
In conclusion, there are some common Reebok sizing issues, but they can be easily resolved with the right information and approach. Just remember to always measure your feet, refer to brand-specific sizing guides, and consider the differences between various shoe models.
Frequently Asked Questions
How do Reebok sizes compare to Adidas?
Reebok and Adidas shoe sizes are generally quite similar. However, there may be slight variations between specific models and styles.
What's the difference between Reebok and Nike sizing?
There can be slight differences between Reebok and Nike sizing. Nike shoes sometimes run a bit smaller and narrower compared to Reebok.
Does Reebok make plus-size clothing?
Reebok's plus-size collection ranges from 1XL-4XL. Their plus-size range is a separate category that has excellent reviews.
Final Remarks
While the quality and style of your products from Reebok will always hit the spot, I hope light has been shed on the sizing issues that generally come up.
Now for a quick recap:
While Reebok's clothing runs true to size, their shoes run about half a size big compared to other brands. So if you are in-between sizes, go a size down rather than going up.
Happy shopping!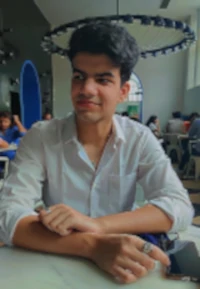 My name is Alex Higson and I am the founder of Magic Of Clothes. I have worked in the fashion industry for many years, and clothes and style are a huge part of my life.