Leather jackets are an essential part of any man's closet. And the first brand that comes to mind when one speaks about motorcycle jackets is none other than the creator of the concept – Schott.
Schott has been a fashion institution since its beginning in the earlier decades of the twentieth century. They are responsible for creating the silhouette that came to be known as the representation of modern American biker – a motorcycle jacket.
So naturally, I had to get myself some Schott jackets. And I went a little overboard – I got all of Schott's Perfecto jackets. That's 10 different models of leather jackets, tested against each other.
In the first part of this two-part series, I will talk about Schott in a broader sense – How do they fare against their competitors, their complicated sizing system, the differences between various Perfecto models, and why Schott jackets are so expensive.
In the next part, I will be reviewing all of the Schott jackets that I purchased (again, that's 10 different models). I will give you my opinions about each piece, and in the end, I will tell you exactly which leather jacket you need to buy. But if you quickly want to check out the Schott jackets currently on sale, you can click on the button below.
History of Schott Leather Jacket
Before we begin, it is important to understand the history behind Schott and how their "Perfecto" jacket came to be regarded as the go-to item for the expression of rebelliousness and anti-authority sentiments.
In 1928, Irving Schott, a Russian immigrant designed the first motorcycle leather jacket. He called it the Schott "Perfecto", naming it after his favorite cigar. The Perfecto was immediately embraced by the people, and its popularity skyrocketed after Marlon Brando wore it in the cult classic "The Wild Ones" in 1954.
In the 70s to 80s, the Perfecto was adopted by the punk rock movement. Everyone was seen sporting a Schott leather jacket – Nirvana, Sex Pistols, The Ramones, and The Rolling Stones leading the charge.
In modern times, a Schott leather jacket is used both as a fashion piece as well as a functional piece. It is the rare item that is endorsed by both motorcycle riders as well as fashion influencers.
Bikers like it because of its robustness, longevity, and durability (a Schott leather jacket can be used for 50+ years if cared for properly) while the fashion-conscious like it because of the jacket's iconic look and the bad-boy image associated with it.
Why are Schott leather jackets so expensive?
Schott leather jackets tend to be expensive because of the high-quality materials that are used in their manufacturing process.
While most leather jackets are made from stitching together pieces of animal hide, Schott minimizes stitching by using large panels of leather. And because it is much more difficult to find large panels of animal hide that are blemish-free, Schott jackets tend to be a bit expensive.
But again, if we look at the per-wear cost of a Schott leather jacket, that is going to be extremely low because of the durability of the jacket.
Sure, you are paying upwards of $800 for most Schott jackets, but you are also going to be wearing them for 50 years (or more). If we keep these numbers in mind, the per wear cost is actually in cents.
Does Schott use full grain leather?
Full-grain or top grain leather is used to refer to the outermost portion of an animal's hide. This outermost skin has a lot of strength and natural character, which makes it much more durable when compared to other types of leather.
Although there are a few minute differences between top-grain leather and full-grain leather, Schott uses these terms interchangeably.
All Schott Perfecto jackets are made using full-grain leather. And because it is very difficult to find full-grain leather without blemishes, this also pushes up the price of a Schott jacket. The quality of the jacket rises, but you get what you pay for.
While other brands may use inferior-quality genuine leather to cut costs, Schott stands apart in its commitment to higher-quality full-grain leather.
Where are Schott Leather jackets made?
Schott makes 90% of its jackets in mainland USA. The rest 10% are mainly manufactured in Asian countries such as China and Vietnam.
The "made-in-USA" tag also increases the price of a Schott leather jacket, because usually, American-made leather jackets last longer than the jackets made in other parts of the world, due to the higher quality of materials used.
And you can easily check if the jacket you are buying is made in the US or not, by searching for it on Schott's official website.
Are Schott jackets worth the price?
The most important question that we tend to ask when making a purchase is whether the purchase is going to be worth it. And for me, being "worth it" comes down to the amount of use that I am able to get out of the item I am buying.
And by the metric of usability, durability, and longevity, Schott leather jackets are definitely worth it. Especially as a motorcycle enthusiast who loves style, it's like Schott Perfectos were made for me only.
The final decision is up to you, but if you are in love with leather jackets, and are looking for a jacket under $1000, then Schott is definitely the right fit for you. There are some brands that would give you half the quality for double the price!
I see buying leather jackets as an investment. And considering the fact that Schott jackets are going to last you a lifetime, I think they are a good investment.
How do Schott leather jackets fit?
Schott jackets tend to fit true-to-size. Sizing up or sizing down should be avoided.
Schott follows a slightly weird sizing system. For some jackets, they use the chest size measurement as the differentiator. That means that you will have jackets in sizes 38, 40, 42, and so on.
For other jackets, there's the usual small-medium-large styling system. So you will have jackets in sizes XS, S, M, and so on.
Graded sizes are usually two sizes joined together. For example, a size L (large) is going to be equivalent to the 42-44 chest size jackets.
Most jackets end up just above your waist, which makes them great for riding on a motorcycle. The sleeves on the Schott Perfecto are slightly longer, which is again a help for bikers.
Out of the 10 Perfecto jackets I tried, only one (the 118) was "classic-fit". All other Perfectos have been categorized as "slim fit". But even the 118 was not very boxy.
So, for some reason, if you are looking for a relaxed-fit biker jacket (I don't recommend it at all), then Schott is going to leave you disappointed. If you are looking for a slimmer silhouette, all Schott Perfectos are going to be perfect for you (no pun intended).
How do Schott jackets compare to each other?
Because of the number of different models and styles available at Schott, there can be difficulty in assessing the differences between various models. And having bought 10 Perfectos, I can easily tell you the differences between all models.
Discount Tip
You can also check for your favorite Schott jackets on third-party retailers, as many of them would sell products at a bigger discount. For example, I always find a great deal when I go through the Schott NYC collection on Nordstrom.
By far the most amount of confusion happens between the three most famous models of the Schott Perfecto – the 613, the 618, and the 118.
Difference between Schott 613 and 618
The 613 and the 618 models offered by Schott are practically identical, except for a few minor differences.
The 613 is the original Schott Perfecto (the one worn by Marlon Brando). As far as fit and silhouette, both the 613 and the 618 are exactly the same. They are slim fit and sit above your waist.
The only difference is that the 613 does not have snaps on the collar while the 618 does.
Difference between Schott 618 and 118
| | |
| --- | --- |
| Schott Perfecto 618 | Schott Perfecto 118 |
| Snap closure for the belt. | No snap closure. |
| Extra inside pocket near the chest area. | Two regular inside pockets. |
| Slim fit. | Classic fit. |
| Available in a wide variety of leathers. | Available in cowhide only. |
| Heavier; takes more time to break in. | Lighter; takes lesser time to break in. |
The 618 and the 118 are also very similar biker jackets, but there are a few key differences between the two.
The 118 has a snap on the belt while the 618 does not. It also has an extra pocket on the inside lining, which is missing in the 618 Perfecto.
However, the biggest difference between these two models is the fit. The 118 is Schott's "classic-fit" which makes for a more boxy look compared to the slim fit 618. The 118 is one inch longer and two inches wider in the back and arms.
Another important thing to note is that the 118 only comes in cowhide, while the 618 and the 613 come in a wide variety of leathers.
Quick Tip
Sometimes the Schott NYC website shows discounts on products only after going through the clearance section and not if you directly go to the product page. Thus, make sure that you always check for your product in the sale section on the Schott website.
In general, the 618 and the 613 take a longer time to break in when compared to the 118 model. The 618 is also more water repellant, and quite heavier when compared to the 118.
List of Schott Perfecto jackets without a belt
Belts in leather jackets are one of the most polarizing debates in the fashion and motorcycling world. Some love them, some despise them, and some are right in the middle. If you are looking for Schott Perfectos that come without a belt, here's a list with model numbers.
503VN – HAND VINTAGED COWHIDE CLEAN MOTORCYCLE JACKET
111 – MEN'S NAKED COWHIDE MOTORCYCLE JACKET
P213 – RAVEN – LAMBSKIN PERFECTO® JACKET
Final Remarks
There is no doubt that Schott makes amazing leather jackets. And through this article, I wanted to clear all your doubts about this brand and their trademark "Perfectos".
In the next part of this series, I will be reviewing the 10 most popular models of the Schott Perfecto, and I will give you my personal recommendation as to which jacket you should buy.
Until then, sayonara!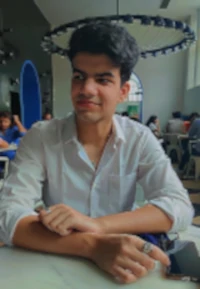 My name is Alex Higson and I am the founder of Magic Of Clothes. I have worked in the fashion industry for many years, and clothes and style are a huge part of my life.