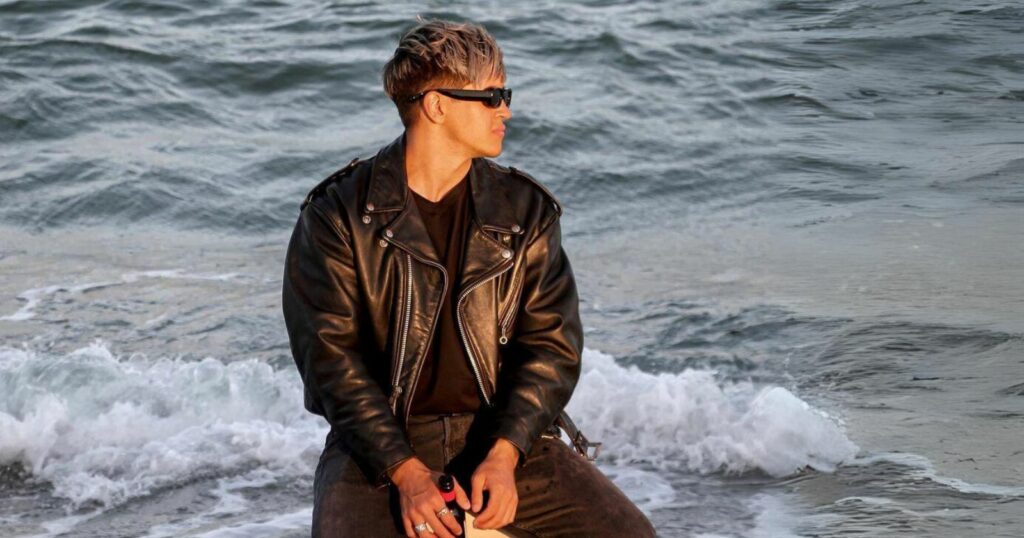 You're on Schott's website, hunting for that ideal leather jacket, and you notice something perplexing – there are over 40 different jackets listed, each with peculiar model names like the 141, the 641, the 530, and a slew of other numbers that seem utterly baffling.
Luckily, purchasing a leather jacket doesn't require a degree in rocket science.
In this blog post, I'll break down the differences between these models – covering which ones you should buy, and more importantly, which ones you should avoid.
But before that, we need to clear something up. Which model is actually the perfecto?
Schott basically calls all its motorcycle jackets "Perfecto", but generally most people refer to this model number when they use the term – the 618.
Features
Bottom line: This jacket is what I recommend to my friends when they want to buy their first leather jacket. The 618 is the best Schott jacket, period.
Its leather is soft to touch, yet durable enough to last generations. The 618 is available in a wide variety of leathers, but I recommend you go for the classic steerhide version.
If you are looking to buy a perfecto, this is the jacket that you should be going after.
👉 Sizing – The 618 fits true to size. You don't need to size up or down.
While the 618 is a great jacket, sometimes people just want something different. But to make an informed choice, you first need to know exactly how all these models compare to each other.
All the Models at Schott
| Model | Type | Material | Exterior | Lining |
| --- | --- | --- | --- | --- |
| 118 | Motorcycle | Cow hide | Matte | Nylon Poly |
| 141 | Cafe Racer | Cow hide | Matte | Poly Twill |
| 530 | Cafe Racer | Cow hide | Pebbled | 100% Cotton |
| 618 | Perfecto | Steer hide | Matte | Nylon Poly |
| 519 | Motorcycle | Cow hide | Pebbled | Poly fill |
| 626 | Motorcycle | Cow hide | Shiny | 100% Cotton |
| 613 | Motorcycle | Steer hide | Matte | Nylon Poly |
| 641 | Cafe Racer | Steer hide | Matte | Zip Out Pile |
You can click on the model number to jump to that jacket's section
How Do Schott Leather Jackets Fit?
Most Schott jackets tend to fit true-to-size.
The brand follows a slightly weird sizing system. For some jackets, they use the chest size measurement as the differentiator. That means that you will have jackets in sizes 38, 40, 42, and so on.
For other jackets, there's the usual small-medium-large system. So you will have jackets in sizes XS, S, M, and so on.
Graded sizes are usually two sizes joined together. For example, a size L (large) is going to be equivalent to the 42-44 chest-size jackets.
That seems slightly complicated. But no worries, I'll make the decision process even simpler for you.
Here's what I recommend. Take a look at the official size chart on Schott's website, and compare your body measurements with it. To get the perfect fit, simply opt for the size that the chart recommends.
Using this rule of thumb, you will be able to avoid the hassle of returning a product.
🤔 Out of the 10 jackets I tried, only one (the 118) was "classic fit". All other jackets have been categorized as "slim fit". But even the 118 was not very boxy.
So, for some reason, if you are looking for a relaxed fit biker jacket (I don't recommend it at all), then Schott is going to leave you disappointed.
Here's a general comparison of Schott sizing with other prominent leather jacket brands.
AllSaints: Slimmer fit than Schott, consider sizing up.
Belstaff: European sizing (consistent with Schott), more modern fit.
Vanson Leathers: Similar sizing to Schott, generous fit for rider protection.
But there are still nuances that are different with every model number. In the next sections, I will cover the most popular models, what they represent, how they differ from each other, and what size you should order them in.
The 118
Features
Bottom line: Unlike all other Schott Perfectos, the 118 is a "classic fit". It has a lot more room in the chest, but still, it is nowhere close to being oversized.
And given that classic fits and relaxed fits are making their way back into fashion, this jacket is a great addition to any man's wardrobe. It will allow you to easily layer up, therefore I recommend it to people who live in very cold areas.
👉 Sizing – The 118 runs large, and in order to get the perfect fit, you should size down. I am 6′ tall, 195 lbs, with a 42″ chest, but a size 40 fit me the best.
118 vs 618
The 118 has a snap on the belt while the 618 does not. It also has an extra pocket on the inside lining, which is missing in the 618 Perfecto.
However, the biggest difference between these two models is the fit. The 118 is Schott's "classic fit" which makes for a more boxy look compared to the slim fit 618. The 118 is one inch longer and two inches wider in the back and arms.
Another important thing to note is that the 118 only comes in cowhide, while the 618 and the 613 come in a wide variety of leathers.
My recommendation – The 618 🔥
The 141
Features
Bottom line: Schott 141 is their original cafe racer jacket. It has been in production for 40 years. This jacket is the foundation on which the 641 was eventually made.
The poly-twill lining is designed to wick away moisture extremely fast, perhaps the fastest out of all Schott jackets. The jacket fits slightly large though. I recommend you go down a size if you are in between sizes.
👉 Sizing – The 141 fits true to size, but the jacket is supposed to be a bit roomy, so keep that in mind before making your purchase.
141 vs 641
The biggest difference between these models is material. The 141 is made of naked cowhide leather, while the 641 is made of steerhide leather and the 641HH is made of horsehide leather.
Both 141 and 641 have removable wool/poly blend zip-out liners, but the 641HH has a quilted nylon lining.
The 141 leather has no finish so it has a matte look, the 641 has a slight shine from its finish, and the 641HH has a very shiny finish.
My recommendation – The 641 🔥
The 530
Features
Bottom line: The 530 is the only waxed cafe racer style jacket that Schott offers, so that's something to keep in mind if you live in places where it rains a lot. But I don't know if it's just my body, but this jacket didn't really fit me at all.
The shoulder and chest are still stiff if you stretch both arms to reach the handlebars of your motorcycle. It would take a year of riding to really break in the stretch you need. In my opinion, this one is more for fashion than riding function.
👉 Sizing – The 530 fits true to size for most people. But depending on your proportions, this jacket might not fit you at all.
The 519
Features
Bottom line: The jacket fits perfectly, and the leather is very smooth; something which is rare with pebbled finishes. It also has the iconic star on the shoulder epaulets and nickel hardware that shines.
Most people tend to go with the 618 because of its natural finish, but if you want some more texture in your life, then the 519 is an amazing buy for you.
👉 Sizing – The 519 fits true to size, but the jacket construction is such that it is going to be slightly longer than most motorcycle jackets.
519 vs 613
The 519, with a wax-pebbled cowhide leather, is primarily a fashion jacket. The 613, on the other hand, with its 3-ounce steer hide leather, is made for proper motorcyclists.
The biggest difference, however, is the fit. The 613 has a shorter, boxier 1950s fit, while 519 has a slimmer, longer modern fit.
613 takes 1-2 months to fully break in and soften the leather, while 519 feels broken-in right away.
My recommendation – The 613 🔥 (or maybe just get the 618?)
The 626
Features
Bottom line: This jacket is perfect for those who live in a climate that's a bit warmer. You can also get a variation, the 626VN, if you want a more vintage-looking jacket.
A small nitpick on the 626 is that the hardware is not made of nickel; it is only nickel-plated. Understandable decision to cut costs, but still, something that you should know before making a purchase.
👉 Sizing – The 626 runs half size small. I recommend that you go one size bigger than what the chart recommends.
626 vs 626VN
While you will need to break in the 626, the 626VN has vintage cowhide, which means that it already comes broken-in. The VN stands for vintage.
I personally like to break in my jackets myself so that they mold to my body, but choosing between these two is mostly a personal choice.
My recommendation – The 626 🔥
The 613
Features
Bottom line: The leather on the 613 is a "pull up" type that develops a beautiful patina and idiosyncrasies as it breaks in. Out of all their jackets, this is the one that is going to get better with age.
At first, the leather will feel quite stiff and structured. But after wearing it regularly and letting the natural oils from your body work into the hide, it starts softening up beautifully.
👉 Sizing – The 613 fits true to size. When first trying on, people may think it fits too boxy and stiff. The jacket starts out a bit snug but stretches and shapes to your body over time.
613 vs 618
The 613 and the 618 models offered by Schott are practically identical, except for a few minor differences.
The 613 is the original Schott Perfecto (the one worn by Marlon Brando). As far as fit and silhouette, both the 613 and the 618 are exactly the same. They are slim fit and sit above your waist.
The only difference is that the 613 does not have snaps on the collar while the 618 does.
The 641
Features
Bottom line: While the 641 has been modeled after the 141, I'll recommend it over the original. This jacket fits much more snugly, and the sizing is also completely accurate.
The 641 is extremely thick, so it will take some time to break in. But once it molds to your body, you can be sure that the jacket will stay with you for decades, if not generations.
👉 Sizing – Schott 641 has a slimmer fit than the 141. Size up if in-between sizes for break-in room. Otherwise you should go true to size. I am 6′ tall, 195 lbs, with a 42″ chest, and a size 44 fits me perfectly.
Conclusion
I hope this article helped you in making an informed decision about which particular model number would suit your needs. This link will take you back to the comparison table so that you can take one final look at all jackets at a glance.
But that's the best thing about Schott.
No matter what jacket you go for, you can be sure of amazing craftsmanship and attention to detail.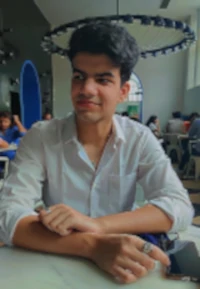 My name is Alex Higson and I am the founder of Magic Of Clothes. I have worked in the fashion industry for many years, and clothes and style are a huge part of my life.