Magic Of Clothes is an independent reader-supported blog. We may earn commissions from every qualifying purchase made through our links, at no additional cost to you.
Schott has long been regarded as the pinnacle of leather jackets, at least in the USA. I go more into the history of the brand and the differences between various leather jackets it offers in the previous part of this series.
Founded by Irving Schott, Schott is credited with developing the first biker jacket (or motorcycle jacket). This jacket was worn by Marlon Brando in The Wild One, and the sales of Schott jackets subsequently skyrocketed.
I really wanted to buy a cool Schott jacket, but I soon realized the problem. There were just too many choices with not enough information.
In biker jackets alone, there are over 10 styles to choose from. Add to that the different number of colors and hides available for each style, and you are looking at a number that's more close to 25.
And because I moved out of NYC long ago, I didn't have the luxury of visiting their store.
So I decided to do the next best thing.
I ordered the 10 most popular biker jackets from their website (the return and exchange policy is amazing) and compared them to each other. Here's the one that impressed me the most.
The Best Schott Perfecto – The 618
US-sourced hand cut heavyweight 3 to 3.5-oz steerhide leather for long-lasting durability.
Underarm footballs that allow freedom of movement.
Large uncut backpanel without blemishes.
Made in America.
Other variants – 618HH (Horsehide).
BEST FOR: Everyone!
Hands down the jacket that I would deem the overall best that Schott has to offer is the Schott Perfecto 618.
The 618 is available in a wide variety of leathers, but I decided to go with the classic steerhide version. It is tough, it is durable, and most importantly, I am pretty sure that this jacket is going to outlive me.
While the 618 can be a great fashion piece, it is first and foremost designed to be used for bikers. The length of the jacket is perfect and it doesn't bunch up when you are riding. The leather is very thick (1.2-1.4 mm), which is also something that I look for in a motorcycle jacket.
The leather is soft to touch, and breaking it in was actually a very fun process. The jacket is warm enough to be used in peak winters, and yet it can also be used in spring and fall.
The style of the jacket is modeled after the 613, which was the original piece that was first popularized by Schott.
For me, this jacket was hands-down the perfect piece. It fit perfectly, felt amazing, and the price point was also reasonable. If all these jackets look the same and you just want the best one, I recommend that you go with Schott.
Comparison of Schott Perfecto Jackets
| | | | | | |
| --- | --- | --- | --- | --- | --- |
| Photo | Name of jacket | Material | Stiffness | Weight | Shine |
| | Schott Perfecto 118 | Naked Cowhide | Medium Stiff | Heavy Weight | Matte |
| | Schott Perfecto 618 | Steerhide | Stiff | Heavy Weight | Matte |
| | Schott Perfecto 613 | Steerhide | Stiff | Heavy Weight | Matte |
| | Schott Perfecto 618HH | Horsehide | Stiff | Heavy Weight | Super Shiny |
| | Schott Perfecto 626 | Lightweight Cowhide | Soft | Light Weight | Shiny |
| | Schott Perfecto 626VN | Vintage Lightweight Cowhide | Extra Soft | Light Weight | Vintage |
| | Schott Perfecto 519 | Naked Pebbled Cowhide | Soft | Medium Weight | Pebbled |
| | Schott Perfecto 613S | Steerhide | Stiff | Heavy Weight | Matte |
| | Schott Perfecto 613SH | Horsehide | Extra Stiff | Heavy Weight | Super Shiny |
| | Schott Perfecto PER22 | Buffalo | Medium | Medium Weight | Light Gloss |
NOTE: In the next few sections, I will be reviewing the 10 jackets that I bought from Schott's official website. However, I will not be reviewing the variants of the jacket, because to be honest, they are pretty much the same as the original jacket.
Schott Perfecto 118 Review
Slightly boxy fit.
Offered both in regular and long body sizes.
Naked cowhide leather.
Made in USA.
BEST FOR: Those who are looking for a boxier fit.
The 118 is the jacket that stood out amongst all my purchases the most.
Unlike all other Schott Perfectos, the 118 is "classic-fit". It has a lot more room in the chest, but it is nowhere close to being oversized.
And given that classic fits and relaxed fits are making their way back into fashion, this jacket is a great addition to any man's wardrobe.
Another reason that I loved the 118 is that it provides you with the opportunity to layer. Because of the relaxed fit, I was able to wear hoodies and sweatshirts underneath the jacket, which can come in handy in extreme cold.
If you already have a slim-fit biker jacket, then you definitely need the 118 in your wardrobe.
Schott Perfecto 613 Review
The iconic Perfecto jacket.
Leather is US-sourced.
Classic One-star shoulder epaulets.
Water-resistant.
Other variants – 613SH, 613S, P613S, 613H
BEST FOR: Those who live in rainy areas.
The 613 is… an icon.
It is the jacket that was originally worn in The Wild One by Marlon Brando, the jacket that started America's obsession with the bad boy aesthetic, and its representation in mainstream media – the motorcycle jacket.
The 613 is the jacket that both the 618 and the 118 are based upon, and hence it shares a lot of similarities with the two previously mentioned jackets.
It is the most water-resistant amongst all other Schott jackets. And if you live in an area where it rains a lot (I am looking at you, England), then the 613 is the perfect jacket for you.
The 613 has been made from a lot of different leathers over the years, which has resulted in a large number of model variants (613SH, 613H, etc.).
Schott Perfecto 626 Review
Lightweight cowhide leather.
Shoulder epaulets; no star.
Nickel plated brass hardware.
Vintage look; feels already broken in.
Other variants – 626VN.
BEST FOR: Those who live in warmer climates.
The 626 is a jacket that's made for fashion purposes.
It is made from lightweight cowhide leather, which makes the jacket feel like a second skin. This jacket is perfect for those who live in a climate that's a bit warmer. The lightness of the jacket makes it wearable in the heat of the early summer too.
A pretty weird thing that I noticed about the 626 is that the hardware is made of brass, but it has been nickel-plated. I don't really know the purpose behind this, but it gives the jacket an interesting look.
I also tried a variant of the 626, the 626VN. Schott refers to it as their "vintaged" jacket, and it has been subjected to processes that have made it feel like the jacket's already broken in.
I really liked this variant, and the leather on this jacket felt more soft and supple than anything else on this list.
Schott Perfecto 519 Review
Three outside pockets + Coin flap pocket.
Double Needle Stitched Shoulder Epaulets with "One Star"
Nickel hardware.
Midweight Pebbled Cowhide.
BEST FOR: Those who love pebbled finishes.
When I stumbled upon the 519 Perfecto on Schott's website, I was in love at first sight.
The thing that attracted me the most to this jacket was the pebbled cowhide leather finish. I used to have a pebbled cafe racer jacket back in the day, and I wanted that texture in my winter wardrobe again.
The jacket fits perfectly, and the leather is very smooth (something which is rare with pebbled finishes). It also has the iconic star on the shoulder epaulets and nickel hardware that shines.
The 519 is sort of an undiscovered gem in my opinion. Most people tend to go with the 618 because of its natural finish, but if you want some more texture in your life, then the 519 is an amazing buy for you.
Schott Perfecto PER22 Review
Brass hardware.
Retro rain glow lining.
Made in USA.
Half belt with buckle and snap.
Other variants – PER70.
BEST FOR: No one.
The only buffalo leather jacket I tried in this haul, the PER22 stands a class apart. The jacket is quite lighter than I expected (buffalo leather tends to be heavy), which was a relief.
However, the PER22 was my least favorite piece. It's not like anything is wrong with it, but it was just a bit… meh.
It fits quite well, but the 519 fits better. The brass hardware gives it a unique look, but the 626 outshines it in this department. The leather feels high-quality, but compared to the 618, it's a joke.
You get my point.
Buy the PER22 only if you really love it, because there are better Schott jackets out there.
Final Remarks
There is one thing that I understood after buying 10 jackets from Schott – they bloody well know what they are doing.
If you are looking for a good leather jacket, and have the budget to pay for something that is extremely high quality, then Schott NYC is for you.
And you don't even have to go to their stores now. Their website has tons of information, and you can just order your favorite jacket sitting at home.
The return and exchange policy is also very reasonable, and the overwhelmingly positive reviews on it also indicate that Schott is great at customer service too.
I hope you found the perfect Schott jacket for you by reading this article!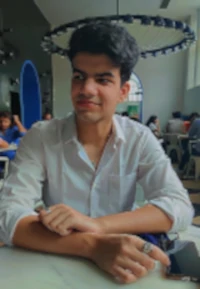 My name is Alex Higson and I am the founder of Magic Of Clothes. I have worked in the fashion industry for many years, and clothes and style are a huge part of my life.