Magic Of Clothes is an independent reader-supported blog. We may earn commissions from every qualifying purchase made through our links, at no additional cost to you.
Barbour products generally tend to be on the smaller side as compared to other brands and you may have to size up to get an optimal fit.
Barbour is an English brand that comes with a history of over 125 years and is popular for its functional and fashionable clothes, especially its iconic wax jackets. Its name carries quite the value courtesy of its quality of products.
With Barbour, what you get is a classic and timeless British vibe and their products are instantly recognizable. The brand's clothing, especially their jackets, is designed for utility without compromising on style and comfort!
Barbour recently has taken steps to move forward with times by incorporating modern and trendy designs into their line of clothing.
Their sizing, however, remains inconsistent and in this article, I'm going to discuss those and how to fix them. But if you directly want to check out the ongoing sale at Barbour products, you can click on the button below.
How does Barbour clothing fit?
Barbour has made its name and been near the top for such a long time because of its solid ethos and commitment to making comfortable and well-fitting clothes. Their sizing is a bit wayward and varies depending on the type of clothes or accessories.
Their number one goal is to make outfits that are their core, incredibly functional. This includes clothes for outdoor activities such as biking, horse-riding, and farming, among others. The fact that they can manage this without compromising on style and luxury is a testament to their pedigree.
Discount Tip
You can also check for your favorite Barbour products on third-party retailers, as many of them would sell products at a bigger discount. For example, I always find a great deal when I go through the Barbour collection on Bloomingdales.
Barbour clothes are designed for all-day comfort and won't be a hurdle in any physical activities you may engage in. They're sleek and promise a great silhouette with plenty of room for movement and practicality.
Thus, you shouldn't expect ripped jeans and oversized hoodies from this brand, because that is just not how Barbour intends its clothing to fit.
Let's see how Barbour products fit category-wise.
What size should you buy from Barbour?
Barbour as a brand has multiple segments within their lineup and they're mostly classified based on the fit and the body type they're designed for.
Their slim fit offers a sleek and body-hugging style. This is suited to individuals that are on the slimmer side and prefer a sharp silhouette.
Refer to the size chart
To make sure you select the correct size, take your measurements and compare them by clicking on the size chart button on this page.
For those looking for a more comfortable and roomier fit that with more versatility and functionality, Barbour's relaxed and regular fits are absolutely made for you. They don't compromise on style at all, but still off tons of flexibility to the wearer.
Speaking of style, Barbour is renowned for their jackets and you're probably looking for them if you're shopping from this brand. As a general rule of thumb, I'd suggest sizing up because more often than not, you're going to layer up, especially if it's cold outside, and you could do with the extra room!
Barbour jackets come in five separate collections and here's a solid piece of information you should know before choosing one of them – Barbour's International, Heritage, and Lifestyle lines are sleeker in fit as compared to their Classic and Countrywear and Sporting ones. Your preference of fit dictates which collection among these will suit you the best.
Which Barbour items run small?
| Barbour Clothing | Sizing |
| --- | --- |
| Shirts | Run small. |
| Jackets | Run small. |
| Trousers | True to size. |
| Shoes | True to size. |
Jackets
Barbour's jackets tend to run smaller than expected, especially their slim-fit jackets. You should size up to get a roomier fit, especially if you plan to layer underneath it.
Its vintage-looking jackets are what Barbour is known for worldwide. They combine a classic English vibe and colors with ease of wear and comfort. This versatility is something the brand excels at.
Shirts
T-shirts from Barbour tend to run smaller as compared to other brands such as US Polo Assn., for example, and you could do with sizing up as a measure to fix this.
Barbour, despite having a rich heritage and having made its name as a vintage clothing brand, is striving to enter the modern era with a trendier line of clothing. Their stylish t-shirts and tops are a representation of this effort.
Trousers
Barbour trousers are refreshingly modern and trendy! This doesn't however mean they're compromising on that functionality they're so well-known for.
The trousers themselves fit great and run true to size. You don't have to worry about sizing up or down when it comes to buying a pair of pants from Barbour.
Shoes
No great outfit is complete without a brilliant pair of shoes and Barbour excels in this department! From classic Chelsea boots to modern sneakers and functional sandals and trainers, they have a wide range of footwear to choose from.
Barbour shoes are true to size and you should stick to your regular size to get the optimal fit. Trust me, they feel great on your feet.
Barbour Size Chart For Men
All measurements are in inches.
| | | | | | | | |
| --- | --- | --- | --- | --- | --- | --- | --- |
| SIZE | XS | S | M | L | XL | XXL | XXXL |
| UK/USA | 36 | 38 | 40 | 42.5 | 45.5 | 49 | 52.5 |
| EURO | 40-42 | 44-46 | 48-50 | 52-54 | 56-58 | 60-62 | 62-65 |
Does Barbour make plus-size clothing?
Barbour does offer a plus-size line. Their products are a result of fine craftsmanship and decades of experience in making premium and classy apparel.
The sizes Barbour offers are up to 3XL for both men and women and they fit true to size. The proportions are well thought out and perfectly designed for plus-size body types.
Barbour makes its clothes, especially jackets, to last for a long time. To be honest, this is something you'd expect for the price you're paying.
This versatility and durability certainly extend to their plus-size line of clothing, and their customers have owned and regularly used their jackets for years and years without having to retire them!
Final remarks
Barbour as a brand has truly stood the test of time, and even after 125 years of being in business, it remains one of the most popular and desired prestige brands in the market.
They've modernized and incorporated more contemporary styles in their line-up without forgetting their roots i.e., that old English aesthetic and vibe.
In this article, I talked about some of their sizing Inconsistencies. Let's do a small recap.
Barbour's t-shirts and tops and jackets run small while their trousers and shoes run true to size.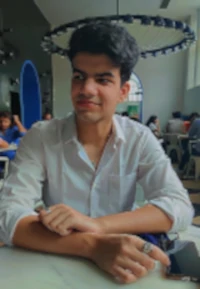 My name is Alex Higson and I am the founder of Magic Of Clothes. I have worked in the fashion industry for many years, and clothes and style are a huge part of my life.