Magic Of Clothes is an independent reader-supported blog. We may earn commissions from every qualifying purchase made through our links, at no additional cost to you.
Suede jackets are one of the most underrated pieces in the winter season for men. They are sturdy, durable, and provide added texture to any outfit. Water and suede, however, are a completely different story.
A sad story.
Suede does not get along with water, and exposure to water for extended durations of time may even lead to lifelong structural damage.
Water is going to ruin the soft texture of suede.
Therefore, waterproofing a suede jacket becomes extremely important in this context. It is a simple procedure that does not take a lot of time, and it makes your suede jacket good enough to wear in the rain.
How To Waterproof A Suede Jacket?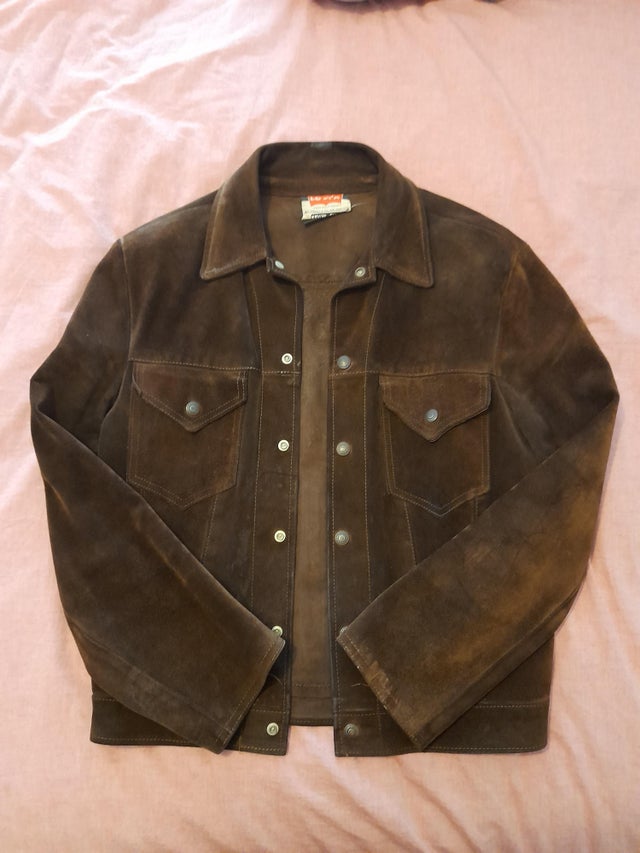 To waterproof a suede jacket in the simplest and safest way possible, just follow this step-by-step procedure:
1. Get a quality waterproofing spray in the first place
The best thing you can do to waterproof a suede jacket is to get a quality product that does this job for pretty cheap. Most suede protectors in the market either don't work, or if they do, they cost a fortune.
Therefore, I decided to compile a list of the best suede cleaning kits (that include waterproofing sprays). All of these have been personally tested by me – They work and they are pretty cheap. A couple are under $10.
However, if you are in a hurry, here is my favorite suede protection kit.
GEAR AID Revivex Nubuck Suede Protector
Protect footwear from water and stains and keep them looking new with this all-in-one...
Use the concentrated suede cleaner to safely remove dirt and grime from suede, nubuck,...
Maximizes breathability of waterproof-breathable shoes to keep your feet feeling cool and...
Boot care kit includes: water repellent spray, suede cleaner, boot brush and eraser
Note: You are rarely going to find dedicated waterproofing sprays for suede jackets. Most of them are going to be advertised for application on suede shoes since that's a larger market, but they work equally well for jackets too.
2. Shake the can well and read the instructions on it
Every waterproofing spray is going to be slightly different, and therefore, it is going to have slightly different instructions. Be an informed consumer and read these instructions diligently if you don't want to ruin your suede jacket.
And always shake the can before you use the spray. This will ensure that you don't get too less or too much quantity of the solution in each spray.
3. Do a spot test
Always, and I repeat, ALWAYS do a spot test before you try to do anything to an expensive clothing item.
A spot test is simply testing a product in a small spot where it cannot be seen to check whether anything untoward happens to your clothing of choice.
For suede jackets, I recommend that you do this spot test at a place that is rarely seen by someone – under the lapels of the collar of the jacket.
4. Spray evenly
This is the most important part of the application process – actually applying the waterproofing spray to your suede jacket.
Spray the jacket evenly. Go coat by coat. Start with the back of the jacket, then move on to the sleeves, and finally to the collar. For most waterproofing sprays, about two coats are going to be more than enough.
Again, refer to the instructions that come with your particular waterproofing spray.
5. Wait until the material is absorbed before you test it
Many people make the mistake of trying to check if their jacket is waterproof now immediately after applying the waterproofing spray. This is a very bad idea.
Give suede enough time to absorb the waterproofing spray. Depending on the product, this can be anywhere between a couple of minutes and a couple of hours.
And when you do test the jacket, again go for a spot that is not clearly visible so that you don't ruin your jacket if things go wrong.
If you are using any of the waterproofing sprays that I mentioned in the first step, then this is not a problem as they all work.
How Often Should You Waterproof Your Suede Jacket?
You should waterproof your suede jacket once every couple of months. Doing so would ensure that the suede continues to be water-repellant and the jacket does not get damaged.
However, there is no magic number that can answer this question.
Some people say that waterproofing your suede jackets twice a season is more than enough. I, however, don't think that's nearly enough.
Be consistent with your waterproofing, and again, check the instruction manual of your particular suede waterproofing spray.
That's where the golden nuggets of information lie.
Are Faux Suede Jackets Waterproof?
Faux suede jackets are water-resistant, but they are not waterproof. However, they handle exposure to water much better than real suede.
Faux suede isn't really made from animal hide. It is made from polyester. And polyester is a synthetic fabric, which means it doesn't get ruined when subjected to water.
But still, faux suede isn't completely waterproof. Therefore, you should use a quality waterproofing spray on all your faux suede jackets.
The procedure to do this is the same for both real suede and faux suede jackets, so just follow the steps mentioned in this article.
Final Remarks
Waterproofing a suede jacket doesn't have to be complicated. Just follow this five-step procedure to do it in the simplest and safest way possible:
Buy a quality waterproofing spray in the first place.
Shake the can well and read the instructions on it.
Do a spot test.
Spray evenly throughout the jacket.
Wait for the absorption process before you test the suede jacket.
In this guide, I tried to provide you with all the information that you need when it comes to waterproofing a suede jacket.
But as I mentioned above, there's always a chance of things going wrong if you go the DIY route. It would be much wiser to spend a couple of bucks buying a quality waterproofing spray.
Instead of thinking of it as an expense, try to think of it as an investment that is going to prolong the life of your suede jacket.
And if you don't agree, well… you still have the option of throwing your suede jacket in the washing machine.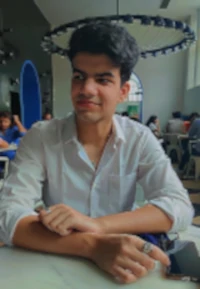 My name is Alex Higson and I am the founder of Magic Of Clothes. I have worked in the fashion industry for many years, and clothes and style are a huge part of my life.