Magic Of Clothes is an independent reader-supported blog. We may earn commissions from every qualifying purchase made through our links, at no additional cost to you.
It's time to celebrate – hoodie season is upon us!
The favorite item of clothing for most people, just because of the sheer comfort it provides, the hoodie has become a wardrobe essential at this point. They are soft, fuzzy and most importantly, they are comfy.
But you don't want to appear like a slob when wearing a hoodie, do you? If the proportions aren't right, wearing a hoodie can make you look more sloppy than a sloppy joe (sorry not sorry).
Which brings us to an important question – Can hoodies be tailored?
Hoodies can be tailored by an experienced tailor. Alterations can be made to the torso, sleeves, and neck region of the hoodie. Their length can also be changed without harming the elastic waistband that most hoodies have.
Now that we've got the basics covered, it's time to dig a bit deeper.
Can Hoodies be Altered?
Yes, hoodies can be altered. It is possible to make a hoodie smaller or larger by the process of tailoring. Other adjustments related to the drawstring and the hood can also be made by a professional tailor.
Unlike some garments such as shirts, where visible signs of tailoring can be spotted, hoodies look pretty much the same after being tailored, except for the fact that they fit much better.
A hoodie can be slimmed down, but it can also be made larger by adding side panels to the torso. This would make the hoodie look "oversized", which is the trend right now.
However, if you want to stay away from trends, you can ask your tailor to taper and shorten your arm sleeves. This will give a more refined look to your outfit and make you look more attractive.
You can also make alterations to the hood region of the garment. Its size can be made smaller or larger, you can replace it with a different hood, or you can remove it altogether.
What parts of a Hoodie cannot be tailored?
Although not impossible, it is very difficult to tailor the armhole region of a hoodie. And as a result, the cost of doing so can end up being more than what you paid for the original hoodie.
The armhole region of any garment is a complicated place. It connects the sleeves to the torso, and therefore making any alterations to it would require a lot of alterations to be made to both these regions in order to curtail the ripple effects of tailoring.
Thus, I would only recommend you to narrow (or enlarge) the armholes of your hoodie if the piece has some sentimental value for you. Otherwise, it's much better to buy a new hoodie that fits you better.
Cost of Tailoring a Hoodie
| | |
| --- | --- |
| Part of the Hoodie | Cost of tailoring |
| Shortening the sleeves | $15 |
| Tapering the sleeves | $20 |
| Tighten the torso | $25 |
| Removing the hood | $35 |
| Replacing the drawstring cord | $5 |
| Adding side panels to make the hoodie larger | $50 |
| Total cost of tailoring a Hoodie | $150 |
Tailoring a hoodie can cost anywhere between $5 to $150 depending on the number and type of alterations you want.
However, these numbers are just rough estimates. Tailoring costs vary on a case-to-case basis. The reputation of the tailor, your location, and the make of your hoodie can also bump up the price.
Basically, treat these numbers as a reference point only.
Are Hoodies supposed to be Baggy?
No, hoodies are not supposed to be baggy. Like any other piece of menswear, a hoodie looks best when it is tailored to fit your body perfectly.
But this does not mean that a hoodie should be tight. While t-shirts and shirts look best when they hug your arms, the same cannot be said for the hoodie because it is usually worn over another garment.
Thus, make sure that there is enough space for you to wear at least one heavy t-shirt under your hoodie.
Note: While hoodies are not meant to be oversized, an oversized hoodie can look pretty good when styled in a casual environment. But this is a trend right now, an anomaly. In classic menswear outfits, hoodies should never be too baggy.
How to Make an Oversized Hoodie Fit Better?
If you've got an oversized hoodie, and you aren't really in love with the aesthetic, there are still a couple of things you can do to make your hoodie better.
The best way to make your hoodie more fitted is by going to a tailor. This will give you complete control over the fit of the hoodie and how it lays on your body. Altering the seams on a hoodie is not that difficult, and any tailor should be able to make these adjustments relatively easily.
This is also the best method if your hoodie has a print or design on it because the tailor can then work around the pattern in such a manner that the overall aesthetic of the hoodie does not get ruined.
However, there is one more way to improve the fit of your hoodie.
You can shrink your hoodie to shorten it, without altering any of the seams. This process can be done at home and is going to cost you next to nothing.
But the problem with shrinking is that no matter how much you try, you do not have any control over how much your garment ends up shrinking. So what can happen is that an oversized hoodie may shrink so much that it becomes too small for you!
Therefore, I recommend that you opt for tailoring your hoodie instead.
How to make your hoodie bigger?
In rare cases, it is possible that you might be looking to increase the size of your hoodie or sweatshirt. This is also doable, but it would require a bit more effort from your tailor's end.
Hoodies can be made bigger by adding side panels to the inside of the fabric. Side panels are fancy pieces of fabric that increase the width of the torso region and make the entire hoodie look bigger.
The problem with side panels is that adding them on is not that easy of a job. And therefore, it is going to cost you a bit more than other alterations.
The difficulty of this exercise arises because, in order to add side panels, a tailor would need to completely redo the armhole region. This is a very intense process, and that is reflected in the cost of tailoring as well.
Final Remarks
Like most other clothing items, hoodies can also be tailored. Depending on the alteration, you can either do it at home or get help from a professional tailor. This will improve the overall fit of the hoodie.
Although hoodies are mostly seen as loungewear or streetwear, that's not the case anymore. As dress codes are getting relaxed, some offices are allowing their employees to wear casual clothing items such as hoodies to the workplace.
In cases such as these, it is very important to get your hoodie tailored, so you do not end up looking sloppy.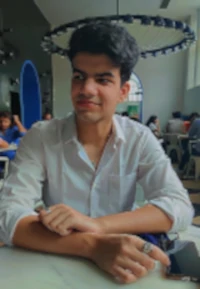 My name is Alex Higson and I am the founder of Magic Of Clothes. I have worked in the fashion industry for many years, and clothes and style are a huge part of my life.